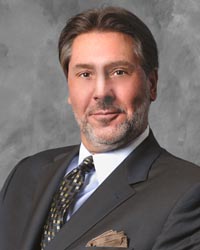 Paul Stawinski
Email: pauls@meirpanim.org

Paul Stawinski is a Founding Senior Partner of TheCLU, a financial consulting firm. Mr. Stawinski brings profound experience in financial services, including award-winning performance in insurance and wealth management.

Mr. Stawinski was formerly a Managing Director for the MONY Group, where his agency was ranked No. 1 in the Nation in recruiting in 2003 and third in the nation in production. From 1996 to 2001 he served as Agency Manager for AIG Life, Inc where his Agency was ranked in the Top 3 nationally. In 1999, he was assigned to Europe to manage the Polish Life Insurance Co. for AIG. As a result of his leadership, sales and revenues grew 42%. In 2000, he was promoted to VP of Sales for the Sun America Division of AIG, to develop a National Sales force. Before joining AIG, he was a Financial Professional at Equitable (AXA) and was promoted to District Manager in 1985, as Asst. Agency Manager 1988 to 1996 and entered the Hall of Fame in 1989 earning the Order of Excalibur as one of the Top 10% of the sales force. Mr. Stawinski is a member of Court of the Table level of Million Dollar Round Table. As a manager, he won numerous National Builders Trophies for recruiting and development. 

Mr. Stawinski is a graduate of Duquesne University and the University of Pittsburgh (1974) with honors in Psychology. He earned his CLU in 1988 and is currently working on the ChFC designation. At Harvard University, he studied advanced wealth management from 2002-2004.


---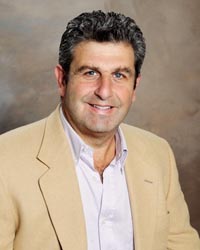 Marc C. Harary
Email: mharary@meirpanim.org

Marc C. Harary has been a Financial Advisor for the past twelve years. Marc has helped individuals, families and businesses work towards achieving their financial goals through a holistic approach to financial planning that includes life, health, and disability income insurance, mutual funds and alternative investment products.

In the early part of his career, Marc was dedicated to helping individuals provide financial security for children and dependents with special needs and their families. Focusing on planning for children and dependents with disabilities gave Mr. Harary the opportunity to affect positive change within his community. He educated families on protecting their eligibility for government benefits and assisted them in long term financial planning, guiding them through the financial and legal framework that impacted the future of their dependents.

Currently Marc works with various small and mid-size businesses in the Tri-State area. His industry experience allows him to design optimal, cost effective benefits strategies for business owners and their employees. Marc's dedication to providing his clients with best in class group health insurance, life and disability income insurance can provide business owners, their employees and their families a much needed sense of security during these changing times.

Marc also works with individuals ranging from young professionals to retirees seeking formal financial planning. Marc is dedicated to providing his clients with one-on-one attention and excellent customer service. His approach is achieved through a Five-Step Strategy that accounts for Cash Flow Analysis, Asset Management, Risks, Hazards, and Tax Management. Utilizing this method, Marc provides his clients with a comprehensive overview that outlines their risks and opportunities. Marc prides himself on establishing and maintaining strong, confidential relationships with his clients and assisting them in all their financial planning needs.